Work special agents from the movie "Mission Impossible" and the team of the film "Ocean's 11" with each other is very similar. To perform their tasks, agents and pilferers necessary operational and coordinated work of the whole team, which they provide modern devices, such as wireless earpieces, powerful computers with a super program, "smart tablet", reproducing the players and other unique equipment.
Wireless earpieces - always in touch!
Like Ocean's crew, and Ethan Hunt and his colleagues used earpieces to Bluetooth headset. It megapoleznoe and vital equipment, without which it is not possible there would work any special agent. Be always in touch, hear tips colleagues - the main part of any job. Earpieces completely invisible from the outside and is very easy to use. This arrangement ensures the highest quality of sound, and the absence of any interference or problems during their operation. Buy earpieces and feel like a super agent may each, as they are made available for mass use.
Super appliances and gadgets special agents!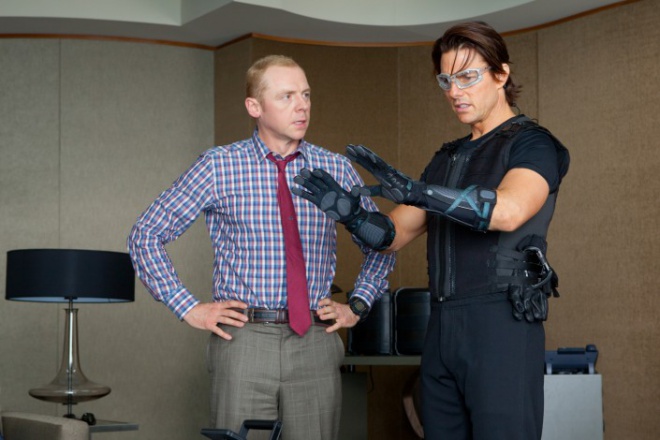 "Voice simulator will be ready only in thirty seconds"
For the execution of the task agents sometimes just need to be in the role of others. It helps them make a voice simulator through which human voice is recorded, processed and reproduced by another person, "person" - to wear a mask, which is impossible to distinguish from a real person, etc. These and other devices that help to change the appearance and voice - fiction authors of the film, so the ordinary people to purchase them can not afford.
"We have such equipment!"
This - and videovosproizvodyaschie glasses and scanning lens and luminous FIRE kleychastye and gloves, and tablets, and notebooks, equipped with super-programs. The technique used agents are very powerful and progressive. Basically for sale you will not find, besides recording points and retina scanners, as it - either fiction authors or strictly classified.