If you are using earpieces in the exam, it is very important is a good assistant who dictates the information correctly. But you can not always find a friend who has not only desire, but - and skills for the proper and timely collection and transfer it over the phone. What do you do when you can only rely on on itself?
Each user can dictate mini headphone information on the recorder or download e-books in MP3 format. During the offset from the list of answers to questions, you can easily select the desired and enable it to play. This is convenient, since you can only rely on themselves and do not need to look for a mate.
It is worth remembering that via bluetooth headphones any smartphone no signal except telephone conversation - not transmitted. What is the solution to this problem?
Programmers write the perfect application for Android, which allows you to play Mp3 recording format.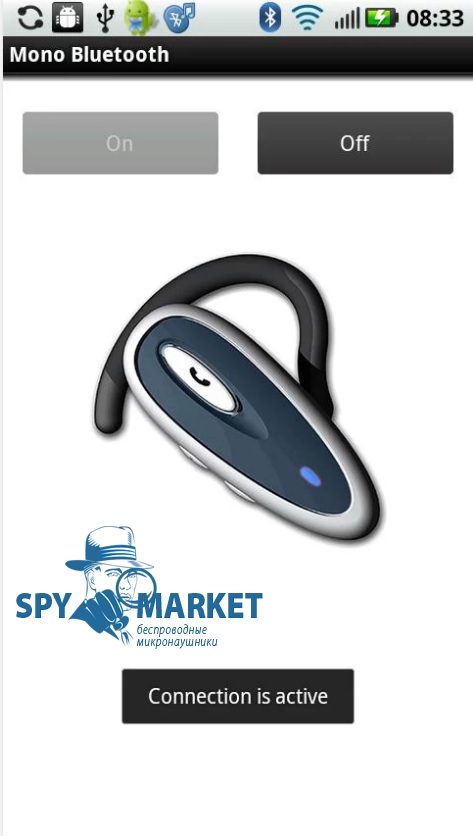 Features and additional features of this software are:
First, the ability to reproduce information from the recorder, navigation, electronic books and other audio sources that do not require high sound quality.
Secondly, an audio indicator during power routing (process of transferring records through headphones to the phone)
Third, the on-screen display information about the routing is enabled.
Fourth, the volume automatically restore after disabling routing.
Fifth, during a phone call, disable Bluetooth, and automatic recovery after the completion of the call.
We offer useful and versatile software on Android to any smartphone, which will further simplify wireless earpiece through the session and make the change easier.